Community Heroes: Liz and Wendy
Fri, 18-Sep-2015 by mdk edit post
**Raising Hopes, Raising Joy and Raising Money** When you travel to Perl conferences, or talk on Perl channels, you will at some point hear about (or if you are fortunate meet in person) Liz and Wendy. Many of you reading this will already be familiar with the both of them and perhaps, like me, you will already have a deep respect for them as well. Liz and Wendy have been cornerstones of the Netherlands Perl community and the European community for more years than any of us care to count (though no doubt Wendy could tell us). They were the owners of a succesful Perl consultancy that sponsored a number of events for many years and since ending that company they have branched into new directions which has seen them further associating with, and promoting, Perl. I doubt that anyone realises the vast number of things they do to help the community, and I can gurantee that right now they are both feeling abashed that I am writing about them. But without them community projects such as Send-A-Newbie, PerlQA, YEF, YAPCs, EPO, CPAN Testers, numerous Workshops, Perl track at FOSDEM etc.; would either be struggling or not exist at all. Whenever you meet Liz and Wendy at a conference you will find Liz working hard with the Perl6 developers, speaking on Perl6 and running hackathons.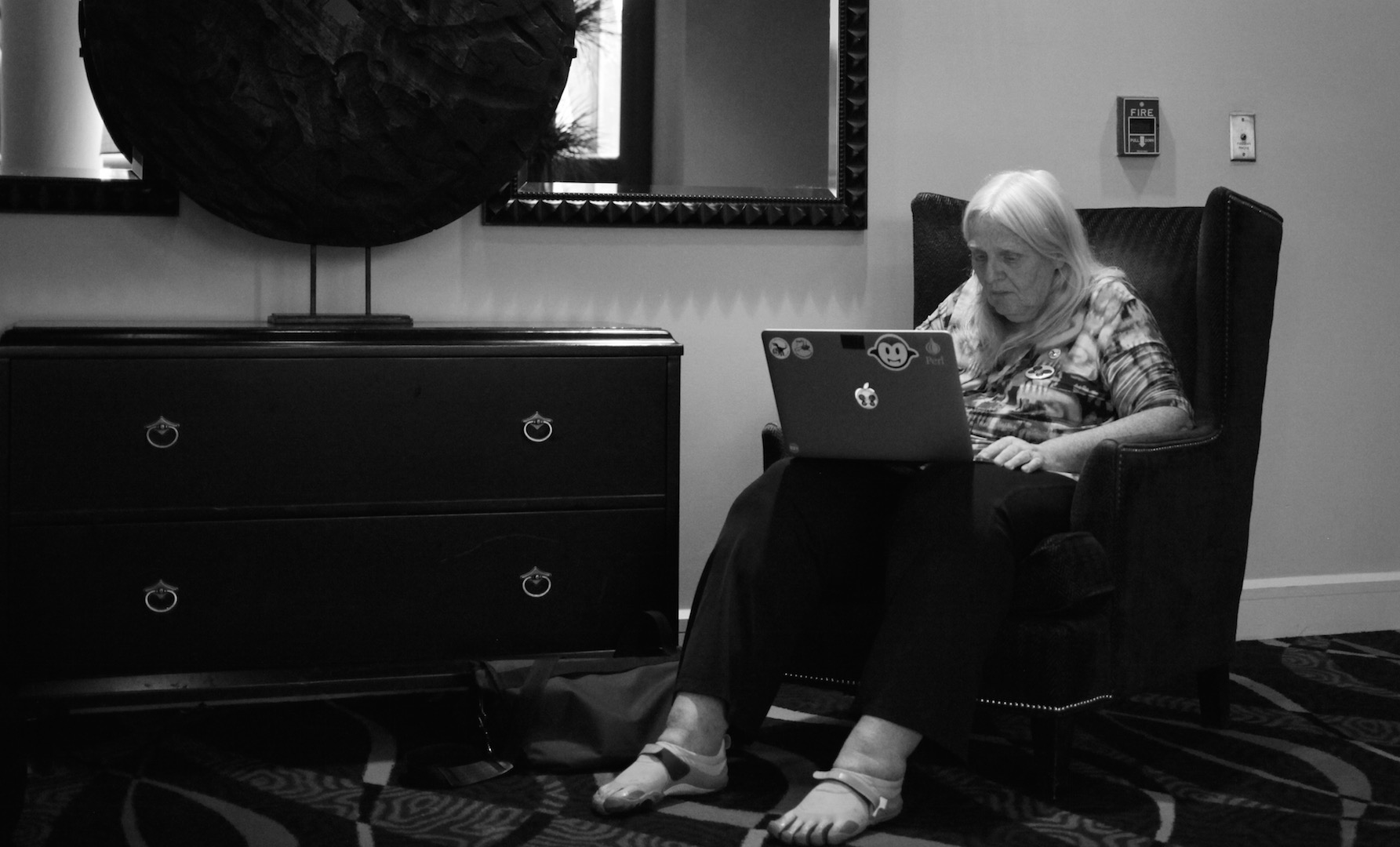 But you will find Wendy everywhere else. Either manning a stall selling merchandise, books and giving away promotional material for Perl; helping organisers in any way she can; bringing the largest collection of Perl books to events; generally socialising and being one of the highest points of the Hallway Track.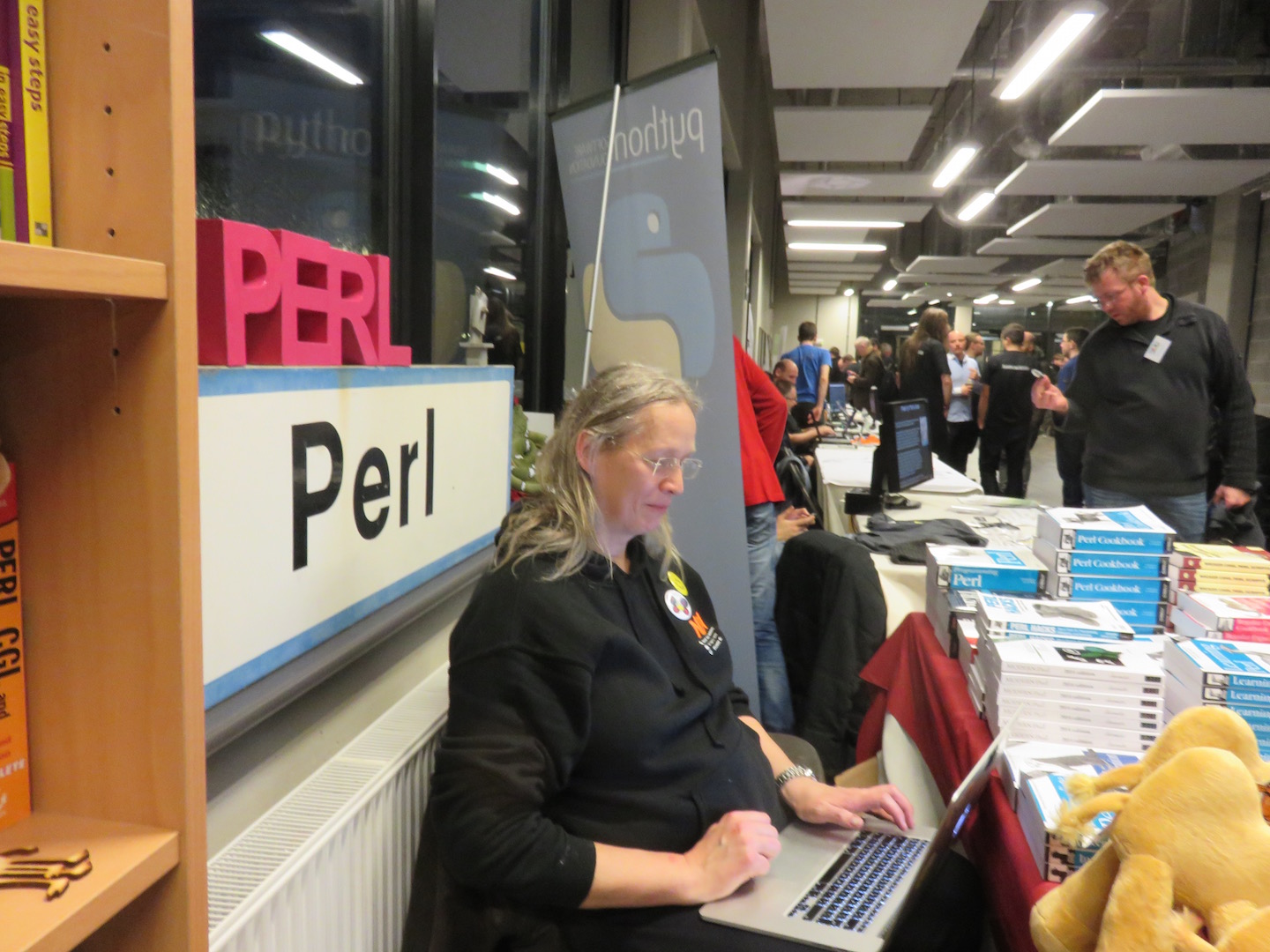 During the Summer conference season Liz and Wendy drove around Europe with a car packed full of camels, books and merchandise, promoting and supporting the community. While doing so they sold books for many Perl authors and patches to support Perl5 and Perl6 development. This is no small effort, they were not paid for this, this was simply out of the dedication they have to our community. They raised €2,000 (two thousand Euros) for Perl5 and Perl6 from the sale of patches and auctioning of merchandise. That's fifteen Perl6 patches, fifteen Perl5 patches, t-shirts and various small items. I should also note that many in the Perl community gave 'wild' donations to help the Perl Foundation. Gordon Banner lost out on a bid to buy a t-shirt but still donated his losing bid (thanks Gordon). All of this is valuable to both the Perl Foundation, the local conferences, and all of us in the community. But it doesn't end there. They are probably going to despair of me for telling you this but the total donation was matched by Liz and Wendy. The only comment they made on delivering this to the TPF was this: "it is mostly grassroots driven. People had fun buying the patches and the shirt, and several people expressed their wish we would do this more often, and that it was a bit sad that we did not have more patches. It was fun." They worked hard, they gave their time, their experience and their love to the community. Their wish is that they could do it more as it 'was fun' for the community. They praise the grassroots, the people who came to the events, who took the time to talk, who took a sticker or bought a book, and if they had no money to buy a patch donated what they could. Liz and Wendy do these things because they cherish and honour their community. I am proud that I cherish them just as much. They are truly 'community heroes'. #liz-and-wendy
---
Comments (4)
---
Hear, hear!

100% agreed. Liz and Wendy are the bedrock of the Perl community.

---
Indeed! I was happy to meet Liz and Wendy in Tokyo last month for YAPC::Asia. They are generous, fun, interesting and down-to-earth. Lately I've realized that it's folks like Liz and Wendy who make the Perl community so enjoyable.

---
Hear, hear.

Well said, thanks for this 'community blog',
Liz & Wendy are indeed great people, and of tremendous value to Perl\d+

---
We gave them a White Camel Award for a reason ;)

---