As a somewhat delayed follow-up, TPF once again had a booth this year at OSCON, back in Portland, Oregon, this year. Josh McAdams was once again our organizer and staffed the booth for the event.
O'Reilly provided The Perl Foundation with an excellent space in their Expo Hall. Situated conveniently near the lunch service, snacks, and an amazing swing, the booth received a constant stream of visitors. The visitors ranged from developers with years of experience developing Perl to those who were just discovering what Perl was. Our friends Wendy and Liz graciously provided round tuits, stickers, and other promotional material for the event. The "Introducing Perl6" books where a hit and were gone on the first day! If you didn't get one, there is an electronic version that you can access in the Perl 6 marketing website.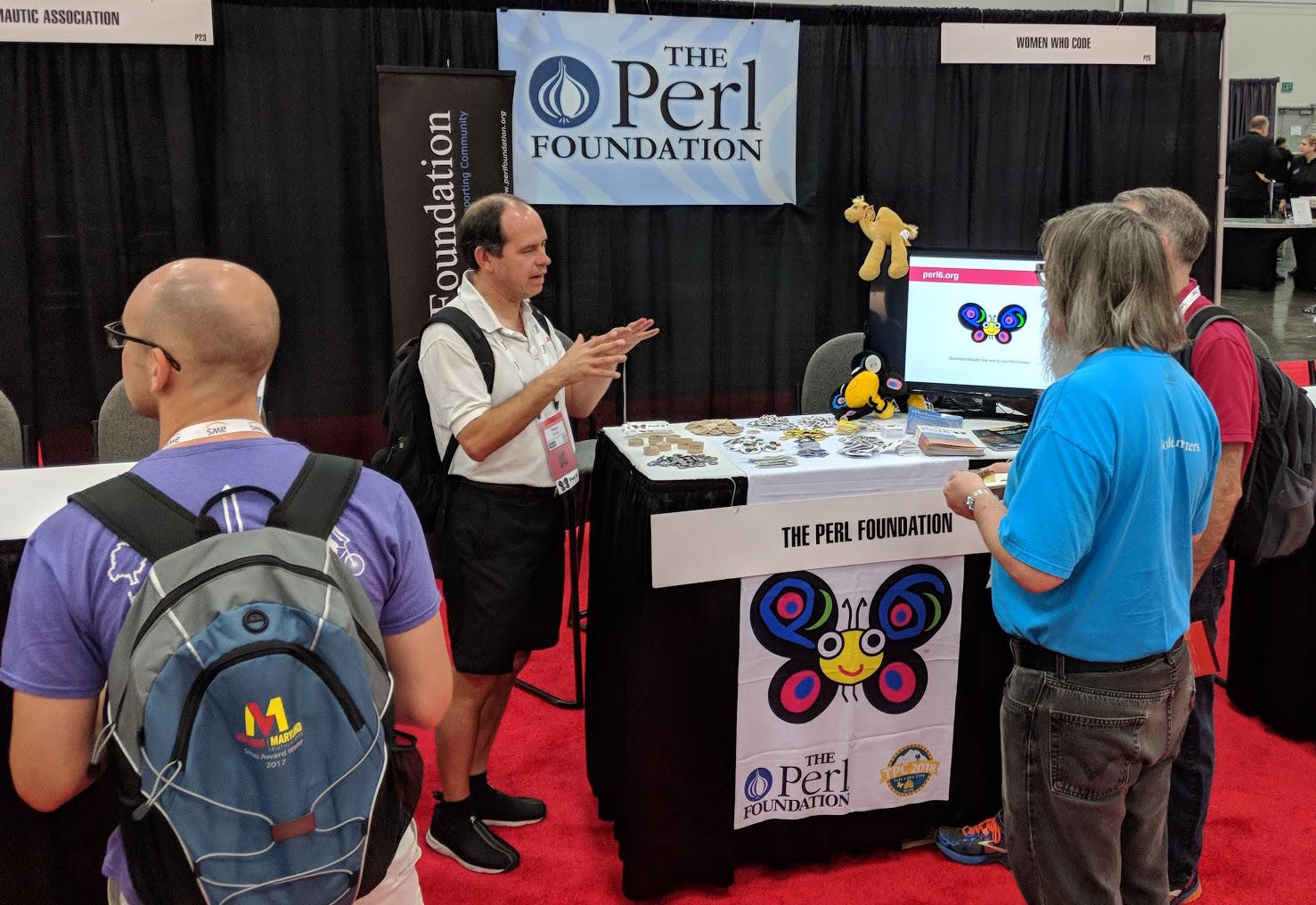 The space was a great place for Perl developers to meet up and connect with their peers in person, as well as, a good place for The Perl Foundation to introduce Perl to newcomers. We have a great time at the event and loved advocating for Perl.